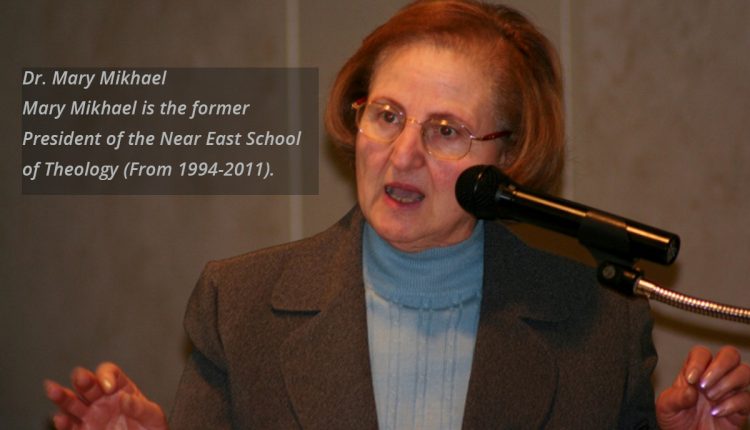 Dr. Mary Mikhael
Dr. Mary Mikhael
Mary Mikhael is the former President of the Near East School of Theology (From 1994-2011).
After retirement she was appointed by the National Synod of Syria and Lebanon (Presbyterian), as communicator with partner Churches in the USA and Europe, regarding the Church ministry with displaced Syrians. In 2016 she began Educational ministry centres for Syria refugee children in the camps of Lebanon. She has several publications all related to the role of women in the Church, such as: "She Shall be Called Woman", "Joshua, A journey of Faith" with countless articles related to biblical and women studies.
Mary holds three Masters Degrees from Lebanon and the USA.
A Doctor of Education Ed. D. From Columbia University New York.
And was granted a Doctoral Degree from Paris.
Presently Mary has no official responsibilities but continues to serve in the Church as an Ordained Elder. to God be the glory!