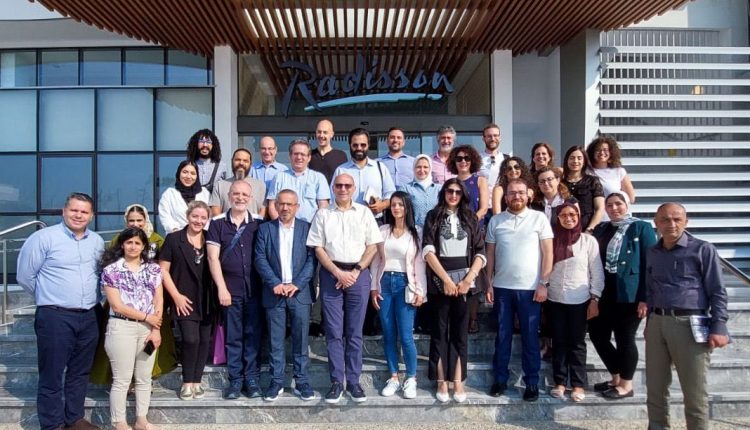 Dar al-Kalima University and CAFCAW Conclude their Round Table in Cyprus
Dar al-Kalima University and CAFCAW Conclude their Round Table in Cyprus
Dar al-Kalima University and The Christian Academic Forum for Citizenship in the Arab World (CAFCAW) concluded their round table entitled "Religion, Culture, Higher Education, and Digital Transformation in Southwestern Asia and North Africa: Challenges and Opportunities." The round table occurred in Larnaca-Cyprus on June 9 and 10, 2023.
36 academics, artists, and cultural practitioners from different SWANA countries (Palestine, Lebanon, Syria, Iraq, Jordan, Egypt, Oman, Morocco) and diaspora communities in Europe and North America participated in three significant sessions focused on the round table themes and worked in groups on defining the main challenges and opportunities of digital transformation in SWANA and several recommendations to move things forward.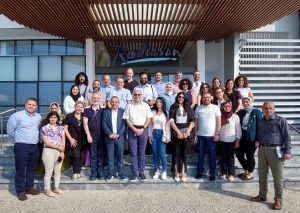 The "higher education" group highlighted the need to upskill educators, align education with future job market demands, and promote ethical education. The "culture" group emphasized the importance of preserving and promoting cultural tangible and intangible assets and producing culture through digital transformation, AI, and interdisciplinary collaborations. The 'religion" group identified challenges such as resistance to digital transformation and the absence of ethical and legal frameworks. They proposed fostering dialogue, specialized training, partnerships, and local digital platforms.
Overall, the round table underscored the significance of ethical considerations, interdisciplinary collaborations, and inclusive dialogue to navigate the complexities of digital transformation in SWANA and create a sustainable, free, socially just, and ethically grounded digital future.