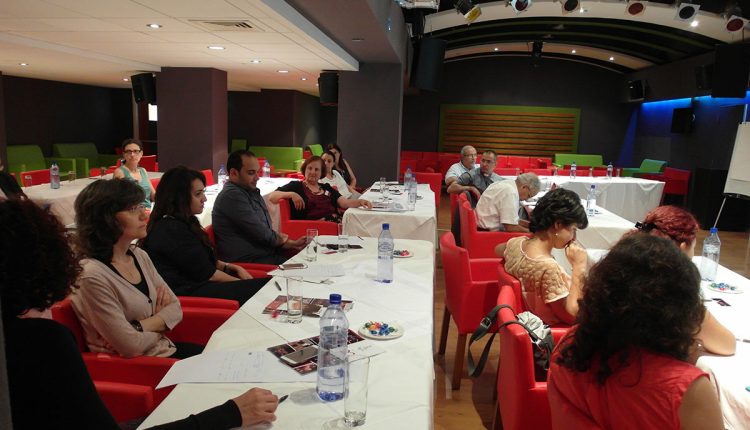 Successful International Conference held on Migration in/from the Arab World
The International Conference "A Century of Migration, Displacement and Diaspora: Demographic Shifts in the Arab World 1917-2017"
The International Conference "A Century of Migration, Displacement and Diaspora: Demographic Shifts in the Arab World 1917-2017" convened in Limassol-Cyprus (November 30- December 3, 2017) and was hosted by the Bethlehem-based Dar al-Kalima University College of Arts and Culture in collaboration with the Christian Academic Forum for Citizenship in the Arab World (CAFCAW).
"Academic researchers from 11 countries and 24 regional and international universities participated in the conference" that provided a forum for sharing numerous approaches of migration studies in an ecumenical and intercultural atmosphere. Papers ranged from demographic and socio-economic researches to anthropological and political analyses, and religious/spiritual responses to changing contexts.
The first session on Lebanon and Syria introduced the audience to the refugee crisis in Lebanon, and forced migration and international law with a special focus on the Syrian refugee crisis. The second session on Sweden was about the identity and mission of expatriate/diaspora Churches from the Middle East, and the work with asylum seekers and newly settled persons in the Church of Sweden's Parishes in 2015 and 2016. The third session, dedicated to Germany and Austria, tackled the issues of border discourses, asylum and neo-colonial modernity and Arab refugees in Europe (the German case), Palestinian refugees from Lebanon in Germany – narratives, realities, perspectives: the case of Berlin in the 1980s, a study of failed integration and its consequences -, and Middle Eastern communities in Austria after 2015. The fourth session was about Egypt with a focus on Coptic migrants – immigration and diversity of discourses, followed by "The Parrot" film screening produced by Deema Azar on stories of displacement in 1948 Palestine. The fifth session on the Gulf included the following topics: Art, Peace and Migration in Dubai – the title of my paper -; and Economic migration in the Arabian Gulf: The religious and socio-cultural impact off the Expatriate Church in a multi-national community. The sixth session was about the presentation of the findings of the latest poll regarding the migration of Palestinians from the West Bank. The seventh session was about migration viewed from Europe and the US, and the Humanitarian Corridors project. The last session was dedicated to a Youth Forum on Migration.
Scholars, researchers and activists sparked multilayered debates on current migration situations, dynamics and perceptions in Southwestern Asia, North Africa, Europe and North America. Panel discussions broke away from the norm and shook up the audience. Stories of empowerment, empathy and cooperation were shared, as well as stories of discrimination, exploitation and marginalization. Certainly, the conference organizers succeeded in facilitating meaningful interchanges of varied viewpoints and brought the participants to a place where they felt confident in expressing their opinions while recognizing the fact that there was still so much that needed to be done.