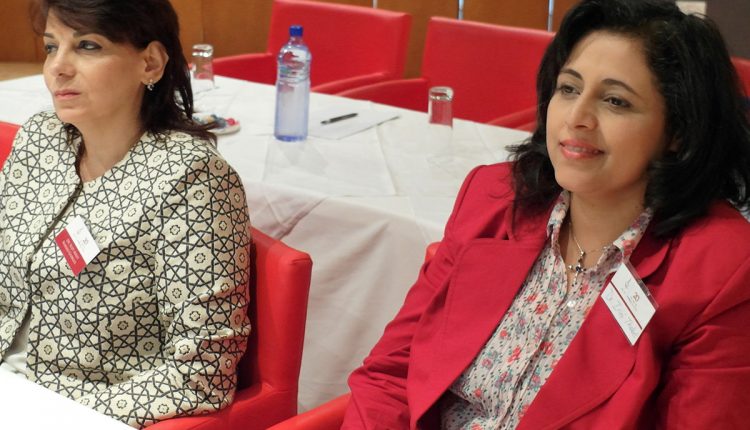 Management of Human and Natural Resources
The Middle East is a region that God has blessed with remarkable natural resources with almost unmatched and plentiful human
The Middle East is a region that God has blessed with remarkable natural resources with almost unmatched and plentiful human, ethnic and cultural resources. Indeed the area is rich with natural resources including oil, minerals, natural gas, solar energy, wind, rivers, seas and lakes, deserts and fertile cropland. It also has an abundance of historical archaeological heritage that is open to international tourism. And the region's unique location as a bridge connecting three continents gives it an unparalleled strategic geographic, economic and intercultural advantage that attests to a glorious past and affords a highly promising future.
What is lacking, however, are the skills to manage these resources efficiently and effectively, and the kind of comprehensive guidance Band intensive instruction for the sustainable development of resources and the maintenance of the area's vitality, all of which are necessary for a better quality of life.
In the absence of competent management skills, prosperity turns to deprivation, people continue to suffer political repression and, amid growing divisions among clashing identities, the area's energies are wasted, its resources pillaged, its archaeological heritage plundered and its brain power estranged or drained. Daily existence is often a bitter endurance test, and people become aliens at home, caught up in ethnic, religious or political factions, or are marginalized as refugees victimized by wars, ethnic cleansing, genocidal campaigns or religious persecution.
There is no doubt that the implant of the State of Israel into the heart of the region has contributed significantly to its fragmentation and disintegration, and the diversion of vast resources toward militarization. Moreover, manipulative foreign policies by powerful nations have effectively shattered the national fabric and led to the emergence of deplorable extremist forces in most Arab countries since the end of the Second World War. The governments, peoples and religious bodies – including the Churches – of the area, however, cannot be exempt from responsibility.
The future of this area depends largely on learning the art of enhancing diversity and the skills of managing natural and human resources so as to transform the region from a state of destitution to a place for life with dignity, from being a wasteland to a thriving environment for nation building and human development; to save it from crumbling and to create expansive common spaces for innovation and empowerment. This region has enriched the world in ages past with faith and a wealth of knowledge, art, and civilization. It is time for it to be part of the movement of history toward the future – now, before it is too late.